[center]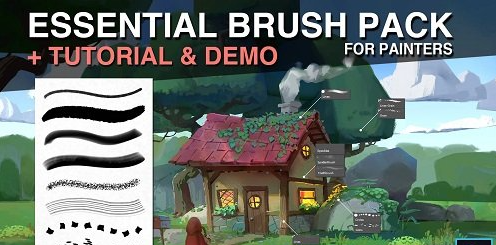 Essential Brush pack for Painters - Stylized environment
Home Page
https://www.skillshare.com/classes/Essential-Brush-pack-for-Painters-Stylized-environment/399176850
Genre / Category:
Drawing & Painting
File Size :593MB
Product Details In this Class you'll get :
• 45 minutes of narrated videos about :
How to install & use every brushes
A Demo painting with explanation of how I use each brush
How to make your own brushes
Couple of tips, tricks & shortcuts
This course was built to hold nothing back. I'm not upselling you anything unlike my competitors. You get everything you need right here.