Tea Fundamentals III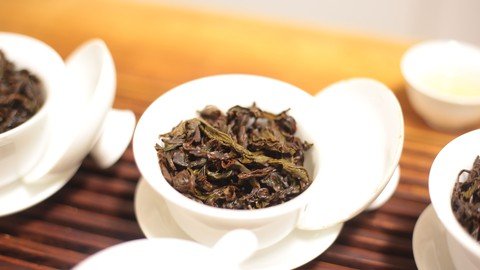 Free Download
Tea Fundamentals III
Published 11/2023
MP4 | Video: h264, 1920x1080 | Audio: AAC, 44.1 KHz
Language: English | Size: 8.39 GB | Duration: 4h 31m
Tea Processing & Evaluation
What you'll learn
Learn the different steps of tea processing
Understand how fermentation changes the flavor of tea
Distinguish the differences in processing different categories of tea
Evaluate different types of tea
Requirements
This is part three of a three-tier course, finishing part one and two first is recommended.
Description
Part three of our three-tier Tea Fundamentals Course focuses on the third pillar of teamaking: the processing or crafting of the tea leaves into fine tea. In previous parts we discussed the first two pillars: terroir and cultivar. The process of making the best teas involves a series of meticulous steps designed to optimize and preserve the flavor and aroma of the leaves. These steps vary depending on the type of tea being produced, but they all share a common goal: to create the perfect balance of taste and aroma. Harvesting and sorting, withering, rolling and oxidation, more sorting and firing all are important steps in the tea process; we'll discuss them all using examples of each tea category as illustration. For green tea we focus on Xi Hu Long Jing, yellow tea is represented by Huang Ya, we have wild Bai Hao Yin Zhen for the white category, Song Zhong and Shui Xian for dan cong wu long and yan cha wu long respectively, Chi Gan for red tea and finally Ban Po Lao Zhai for pu er. In the last part before we'll quiz you about essential topics regarding tea, we'll share some knowledge about how to properly evaluate teas of different caliber and blind taste test some teas.
Overview
Section 1: How Are The Best Teas Made? The Sophisticated Processing of Tea
Lecture 1 Overview of Processing Steps for Truly Fine Teas
Lecture 2 How Tea Flavor Changes with Fermentation
Lecture 3 Green Tea Processing: Long Jing
Lecture 4 Yellow Tea Processing: Huang Ya
Lecture 5 White Tea Processing: Wild Bai Hao Yin Zhen
Lecture 6 Dan Cong Processing: Song Zhong
Lecture 7 Yan Cha Processing: Shui Xian
Lecture 8 Red Tea Processing: Chi Gan
Lecture 9 Pu Er Sheng Cha Processing: Ban Po Lao Zhai
Section 2: Tea Evaluation and Final Exams
Lecture 10 Tea Evaluation: Telling the Good from the Bad Part 1
Lecture 11 Tea Evaluation: Telling the Good from the Bad Part 2
Lecture 12 Tea Evaluation: Telling the Good from the Bad Part 3
Lecture 13 Review
Lecture 14 Blind Tasting of Tea
For people who want to dive even deeper into tea and learn about specific processing characteristics
Homepage
https://www.udemy.com/course/tea-fundamentals-iii/

DOWNLOAD LINK
No Password - Links are Interchangeable

We need your support!
Make a donation to help us stay online
        


Bitcoin (BTC)


bc1q08g9d22cxkawsjlf8etuek2pc9n2a3hs4cdrld
	


Bitcoin Cash (BCH)


qqvwexzhvgauxq2apgc4j0ewvcak6hh6lsnzmvtkem



Ethereum (ETH)


0xb55513D2c91A6e3c497621644ec99e206CDaf239



Litecoin (LTC)


ltc1qt6g2trfv9tjs4qj68sqc4uf0ukvc9jpnsyt59u



USDT (ERC20)


0xb55513D2c91A6e3c497621644ec99e206CDaf239



USDT (TRC20)


TYdPNrz7v1P9riWBWZ317oBgJueheGjATm


Related news:
Information

Users of GUESTS are not allowed to comment this publication.