Udemy – Agile Essentials by Niladri Mahapatra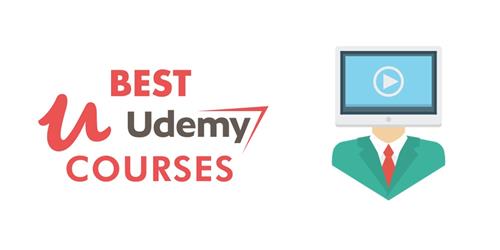 Free Download
Udemy – Agile Essentials by Niladri Mahapatra
Published 9/2023
Created by Niladri Mahapatra
MP4 | Video: h264, 1280x720 | Audio: AAC, 44.1 KHz, 2 Ch
Genre: eLearning | Language: English | Duration: 22 Lectures ( 12h 30m ) | Size: 5.64 GB
Mastering Agile Essentials: Navigating the Agile Landscape with Confidence
What you'll learn
Why Agile and Introduction to Scrum
What is Kanban_ Understanding Kanban an Agile Framework
What is Scaled Agile Framework
Configure Kanban Board in Jira
User Story in details for Agile Software Development
Scrum Roles and Responsibility
Sprint Burn-down Chart
Story Point Estimation
Story Point Estimation using Complexity Bucket
Understanding Planning Poker
Understanding your Scrum Board & Task Board
Preparing and working on Scrum Board in Rally
Configuring Scrum Board in Jira
Understanding Scrum Metrics and KPIs
Daily Standup Meeting Scrum
Product Backlog Grooming _ Backlog Refinement
What Is Backlog Prioritization For Agile Software Development
What Is Capacity Planning
Excel Capacity Planner
Sprint Planning Meeting
Sprint Planning Meeting - Using Jira
Sprint Planning Meeting using Rally
Sprint Retrospective Meeting
Sprint Review Meeting
Requirements
No Prior Agile Experience Needed: This course is designed for beginners. Whether you've never heard of Agile or have a slight understanding, this course will guide you through the basics.
Basic Understanding of Projects: If you've ever worked on a project or been part of a project team, it will be beneficial. This course will draw parallels between general project management and Agile methodologies.
Willingness to Engage and Collaborate: Be prepared to participate in interactive exercises, discussions, and possibly collaborate with other students on assignments or in forums. Having a collaborative attitude will enrich your learning experience.
Open to New Concepts: One of the key principles of Agile is adaptability. Approach this course with an open mind, ready to learn and adapt.
Access to a Computer or Mobile Device: Ensure you can access all course materials, videos, quizzes, and participate in forums or chats if available. Having a stable internet connection will also be crucial for a smooth learning experience.
Note-taking Materials: Whether you prefer digital or physical notes, be prepared to jot down key points, questions, or any other insights you might gain throughout the course.
Optional: Familiarity with Business or Software Development: While not required, if you have a background in business or software development, you may find certain examples or case studies more relatable. However, all necessary concepts will be explained in the course.
Description
Elevate your career prospects with this intensive program, spanning approximately 12.5 hours, is meticulously designed to provide you with a deep and thorough understanding of Agile principles and practices, along with a comprehensive exploration of Scrum and Kanban frameworks.Key Course Components:Agile Mastery: Begin with a solid foundation in Agile principles, values, and methodologies, setting the stage for a profound journey into the world of Scrum.In-Depth Scrum Knowledge: Delve into Scrum, the most widely adopted Agile framework. Gain a nuanced understanding of Scrum roles, artifacts, and events, including in-depth knowledge of each Scrum event and ceremony.Kanban Insights: Explore the Kanban framework and its applications, learning how it complements Scrum and supports workflow visualization and continuous improvement.Scrum Reporting and Communication: Acquire the skills to create impactful Scrum reports and foster effective communication within Scrum teams and with stakeholders.Real-world Application: Apply your newfound knowledge to real-world scenarios and projects through practical exercises, case studies, and simulations.Comprehensive Scrum Event Understanding: Gain in-depth insights into every Scrum event, from Sprint Planning to Sprint Review and Retrospective, ensuring you're well-equipped to facilitate and optimize each ceremony.Advanced Agile Concepts: Explore advanced Agile concepts and practices, enabling you to tackle complex challenges and lead teams towards higher performance.Who can attend:Aspiring Scrum MastersTeam LeadsProject ManagersProduct OwnersAgile PractitionersAnyone committed to mastering Scrum and Agile practices
Who this course is for
Beginners to Agile: Anyone who has heard about Agile but is unsure about its principles, practices, and benefits will find this course invaluable.
Project Managers: Traditional project managers who wish to understand the Agile framework, its practices, and how it contrasts with other project management methodologies.
Software Developers and IT Professionals: While Agile principles can be applied to various domains, those in the software and IT fields will find the course especially beneficial given Agile's roots in software development.
Product Managers and Owners: Individuals responsible for product roadmaps and backlogs can learn how Agile can help prioritize tasks, manage expectations, and deliver value continuously.
Business Analysts: Those who interact with development teams, stakeholders, and customers can benefit from understanding how requirements and user stories are managed in an Agile environment.
Team Leaders and Scrum Masters: Those wishing to facilitate Agile practices in their teams will gain foundational knowledge to help guide their teams effectively.
Stakeholders: Anyone who interacts with Agile teams, such as clients, upper management, or even sales and marketing teams, can gain insights into the Agile process and its benefits.
Students and Recent Graduates: Individuals entering the workforce where Agile practices are prevalent will benefit from understanding its principles early in their careers.
Change Agents and Coaches: Those driving organizational change, especially towards more agile and lean practices, will find this course a great starting point.
Anyone Curious About Modern Work Methodologies: If you've heard of Agile and are simply curious about how modern teams work and deliver value, this course is a perfect introduction. Feel free to modify or extend this list based on the specific content and focus areas of your course. Providing a clear "Who is this course for?" section will ensure that the right audience finds and benefits from your course.
Homepage
https://www.udemy.com/course/agile-essentials/

DOWNLOAD LINK
No Password - Links are Interchangeable

We need your support!
Make a donation to help us stay online
        


Bitcoin (BTC)


bc1q08g9d22cxkawsjlf8etuek2pc9n2a3hs4cdrld
	


Bitcoin Cash (BCH)


qqvwexzhvgauxq2apgc4j0ewvcak6hh6lsnzmvtkem



Ethereum (ETH)


0xb55513D2c91A6e3c497621644ec99e206CDaf239



Litecoin (LTC)


ltc1qt6g2trfv9tjs4qj68sqc4uf0ukvc9jpnsyt59u



USDT (ERC20)


0xb55513D2c91A6e3c497621644ec99e206CDaf239



USDT (TRC20)


TYdPNrz7v1P9riWBWZ317oBgJueheGjATm


Related news:
Information

Users of GUESTS are not allowed to comment this publication.