Turo – The Car Sharing Masterclass Vol 5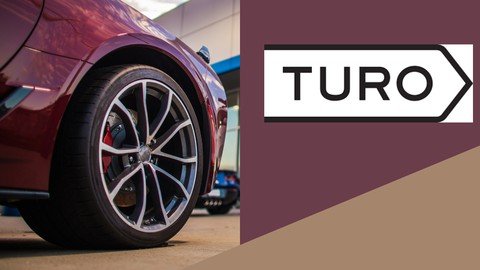 Free Download
Turo – The Car Sharing Masterclass Vol 5
Published 9/2023
MP4 | Video: h264, 1280x720 | Audio: AAC, 44.1 KHz
Language: English | Size: 968.70 MB | Duration: 0h 50m
Insurance, LLCs, Accounting, and Tracking Devices: Advanced Mastery for Turo Success
What you'll learn
In Volume 5, students gain expertise in insurance selection, LLC formation, effective accounting, and vehicle tracking for successful Turo hosting.
They'll navigate Turo's insurance options, understand LLC benefits, manage finances, and evaluate the need for tracking devices.
This volume equips learners with essential financial and legal knowledge to enhance their Turo business operations.
Students become proficient in risk management, legal structures, financial tracking, and fleet security.
By completing these chapters, they'll be prepared for informed decisions and efficient management in their Turo hosting journey.
Requirements
You must have an Vehicle, Driver's License, Turo Account, Basic Tech Skills and Insurance Awareness
Description
Chapters 21 to 24 of the Turo Masterclass are a comprehensive exploration of advanced topics essential for Turo hosts looking to elevate their business to the next level. This volume equips students with the knowledge and skills needed to make strategic decisions, protect their assets, optimize their financial management, and enhance the security and efficiency of their Turo fleet.Chapter 21: Insurance This chapter dives deep into insurance, helping hosts navigate the complexities of coverage options. Students will explore personal insurance policies, Turo's insurance and protection plans, and the pros and cons of various coverage levels. They'll learn how to choose the right insurance plan for their unique hosting needs, ensuring comprehensive protection for their Turo business.Chapter 22: LLC (Limited Liability Company) Understanding the legal landscape is crucial for long-term success. This chapter delves into Limited Liability Companies (LLCs) and their significance in the context of Turo hosting. Students will explore the purposes and benefits of forming an LLC, considerations for making this legal choice, and practical steps for establishing one.Chapter 23: Accounting Advanced financial management is a cornerstone of successful Turo hosting. In this chapter, students will learn advanced accounting practices, including optimizing tax strategies, conducting profit and loss analysis, and effectively tracking financial performance. They'll also gain insights into when and how to hire professional accountants for their Turo business.Chapter 24: Tracking Devices Efficient fleet management is essential for scalability and profitability. This chapter explores advanced tracking solutions, including GPS trackers and smart technology. Students will discover how to enhance fleet security, monitor vehicle performance, and streamline operations for a more profitable and secure Turo fleet.By completing these chapters, students will be well-equipped with advanced knowledge and skills to make informed decisions, protect their assets, optimize financial management, and ensure the security and efficiency of their Turo operations. This volume empowers hosts to take their Turo business to new heights in a competitive marketplace.
Overview
Section 1: Chapter 21: Insurance
Lecture 1 Introduction
Lecture 2 M2 Personal Insurance Policy
Lecture 3 M3 Turo Insurance and Protection Plans
Lecture 4 M4 60% PLAN
Lecture 5 M6 75% Plan
Lecture 6 M7 80% Plan
Lecture 7 M8 85% Plan.mp4
Lecture 8 M9 90% Plan
Lecture 9 M10 How to Chose Which Plan is Right For You
Lecture 10 M11 Commerical Insurance
Section 2: Chapter 22: LLC
Lecture 11 M1 The Purprose(s) of an LLC When it Comes to Turo
Lecture 12 M2 Should You Get an LLC
Lecture 13 M3 Benefits of an LLC
Lecture 14 M4 How to go about Forming an LLC
Lecture 15 M5 Closing
Section 3: Chapter 23: Accounting
Lecture 16 M1 The Importance of Accounting
Lecture 17 M2 Balancing Your Turo Books
Lecture 18 M3 Profit and Loss Tracker
Lecture 19 M4 Hiring an Accountant
Section 4: Chapter 24: Tracking Devices
Lecture 20 M1 Should You Get GPS Trackers
This course is for aspiring Turo hosts and guests, teaching efficient booking, safe driving, vehicle care, and cost-effective strategies. Perfect for newcomers and those seeking to enhance their Turo experience.
Homepage
https://www.udemy.com/course/turo-the-car-sharing-masterclass-vol-5/

DOWNLOAD LINK
No Password - Links are Interchangeable

We need your support!
Make a donation to help us stay online
        


Bitcoin (BTC)


bc1q08g9d22cxkawsjlf8etuek2pc9n2a3hs4cdrld
	


Bitcoin Cash (BCH)


qqvwexzhvgauxq2apgc4j0ewvcak6hh6lsnzmvtkem



Ethereum (ETH)


0xb55513D2c91A6e3c497621644ec99e206CDaf239



Litecoin (LTC)


ltc1qt6g2trfv9tjs4qj68sqc4uf0ukvc9jpnsyt59u



USDT (ERC20)


0xb55513D2c91A6e3c497621644ec99e206CDaf239



USDT (TRC20)


TYdPNrz7v1P9riWBWZ317oBgJueheGjATm


Related news:
Information

Users of GUESTS are not allowed to comment this publication.