Turo – The Car Sharing Masterclass Vol 4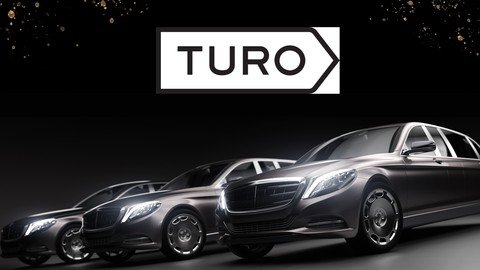 Free Download
Turo – The Car Sharing Masterclass Vol 4
Published 9/2023
MP4 | Video: h264, 1280x720 | Audio: AAC, 44.1 KHz
Language: English | Size: 1.31 GB | Duration: 1h 0m
Mastering Advanced Strategies for Turo Hosting Success
What you'll learn
Volume 4 covers post-rental tasks, guest reviews, and optimizing Turo hosting.
Students will master post-rental inspections, damage resolution, and leave impactful guest feedback.
Topics include guest interactions, enhancing listings, and revenue-maximizing strategies.
Learners will excel in post-rental professionalism and guest satisfaction.
This volume ensures students become top-tier Turo hosts, boosting their hosting success.
Requirements
You must have an Vehicle, Driver's License, Turo Account, Basic Tech Skills and Insurance Awareness
Description
Chapters 16 to 20 of the Turo Masterclass offer a deep dive into advanced topics essential for Turo hosts who aim to excel in their hosting journey and scale their business. This section focuses on refining hosting skills, ensuring smooth operations, and handling various aspects of guest interactions and fleet management.Chapter 16: Damages Understanding how to handle damages effectively is crucial in the world of Turo hosting. This chapter equips hosts with the expertise to assess and manage damages, from minor dings to more significant issues. Students will learn the best practices for documentation, repair processes, and communication with guests to resolve damage-related matters professionally.Chapter 17: Trip Issues Even with careful planning, unexpected issues can arise during Turo trips. This chapter delves into handling trip-related problems, such as cancellations, delays, and modifications. Hosts will acquire strategies for managing these issues, ensuring guest satisfaction, and mitigating disruptions to their Turo business.Chapter 18: Maintaining Vehicles Maintaining a fleet of vehicles is integral to long-term success as a Turo host. In this chapter, students will explore advanced fleet maintenance strategies, including regular servicing, preventative measures, and optimizing vehicle condition to ensure the longevity and reliability of their assets.Chapter 19: Dealing with Turo Customer Support Efficiently navigating Turo's customer support system is essential for quick issue resolution. This chapter provides insights into effectively communicating with Turo's support team, escalating concerns when necessary, and leveraging Turo's resources to address guest and operational issues promptly.Chapter 20: Multi-unit Fleet Scaling a Turo business often involves managing multiple units. This chapter focuses on the intricacies of operating a multi-unit fleet. Hosts will learn advanced fleet management techniques, such as pricing strategies, inventory optimization, and logistics coordination, enabling them to expand their Turo business efficiently and profitably.By completing these chapters, students will be well-prepared to tackle various challenges that may arise in their Turo hosting journey. They'll gain the expertise needed to handle damages, resolve trip issues, maintain a reliable fleet, navigate customer support effectively, and successfully manage multi-unit operations, all contributing to their growth and success in the Turo marketplace.
Overview
Section 1: Chapter 16: Damages
Lecture 1 M1: Introduction
Lecture 2 M2: What's Considered Damage
Lecture 3 M3: What to do once you discover damage
Lecture 4 M4: Dealing with the Guest Vs. Dealing with Turo
Lecture 5 M5: Getting Paid By Turo
Lecture 6 M6: Mistakes to Avoid
Lecture 7 M7: Total Loss
Lecture 8 M8: Damages Resulting in Injury or Death
Lecture 9 M9: Relisting Your Car
Lecture 10 M10: Closing
Section 2: Chapter 17: Trip Issues
Lecture 11 M1: Introduction
Lecture 12 M2: Issues With Guests
Lecture 13 M3: Issues with Your Vehicle
Lecture 14 M4: Missing Vehicles
Lecture 15 M5: Summary
Section 3: Chapter 18: Maintaining Vehicles
Lecture 16 M1: Walkthrough of How I Conduct My Maintenance
Lecture 17 M2: What to Keep in Mind With Vehicle Maintenance
Section 4: Chapter 19: Dealing With Turo Customer Support
Lecture 18 M1: The Importance of Turo Customer Support
Section 5: Chapter 20: Multi-Unit Fleet
Lecture 19 M1: The Best Way to Make Money On Turo
Lecture 20 M2: Scaling Your Turo Business
Lecture 21 M3: The Importance of Process
Lecture 22 M4: Maintaining a Turo Fleet
This course is for aspiring Turo hosts and guests, teaching efficient booking, safe driving, vehicle care, and cost-effective strategies. Perfect for newcomers and those seeking to enhance their Turo experience.
Homepage
https://www.udemy.com/course/turo-the-car-sharing-masterclass-vol-4/

DOWNLOAD LINK
No Password - Links are Interchangeable

We need your support!
Make a donation to help us stay online
        


Bitcoin (BTC)


bc1q08g9d22cxkawsjlf8etuek2pc9n2a3hs4cdrld
	


Bitcoin Cash (BCH)


qqvwexzhvgauxq2apgc4j0ewvcak6hh6lsnzmvtkem



Ethereum (ETH)


0xb55513D2c91A6e3c497621644ec99e206CDaf239



Litecoin (LTC)


ltc1qt6g2trfv9tjs4qj68sqc4uf0ukvc9jpnsyt59u



USDT (ERC20)


0xb55513D2c91A6e3c497621644ec99e206CDaf239



USDT (TRC20)


TYdPNrz7v1P9riWBWZ317oBgJueheGjATm


Related news:
Information

Users of GUESTS are not allowed to comment this publication.