Setting Up a Small Business Website with Wix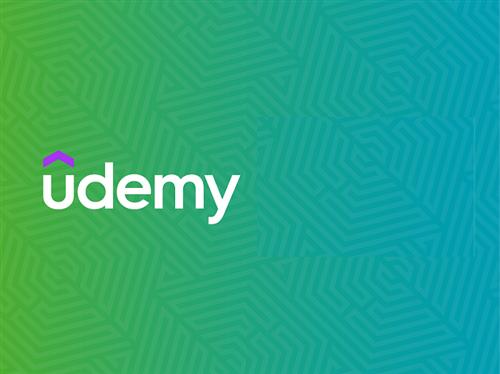 Free Download
Setting Up a Small Business Website with Wix
Published 9/2023
Created by Basil Baby
MP4 | Video: h264, 1280x720 | Audio: AAC, 44.1 KHz, 2 Ch
Genre: eLearning | Language: English | Duration: 14 Lectures ( 3h 27m ) | Size: 2.1 GB
Master Wix Website Setup for Small Businesses: SEO, Branding, E-Commerce, and More
What you'll learn
Website Creation: Create a professional-looking website from scratch using Wix, including selecting templates, customizing design elements, and adding content.
Content Management: Effectively manage and update website content, including text, images, videos, and interactive elements
SEO Optimization: Implement basic search engine optimization (SEO) techniques on your Wix website to improve its visibility on search engines like Google
Website Maintenance: Understand how to regularly maintain and troubleshoot your Wix website, ensuring it stays up to date, secure, and functional.
User Engagement: Understand how to enhance user engagement on your website through features like contact forms, newsletters and social media integration
Analytics and Performance Monitoring: Utilize Wix's built-in analytics tools to track website performance, visitor behavior, and traffic sources.
Requirements
No coding knowledge needed.
You'll require a Wix account for this course. If you don't already have one, don't worry; you can easily register for free.
Description
Course Description:Welcome to "Setting Up a Small Business Website with Wix," your comprehensive roadmap to establishing a strong digital presence for your business. Whether you're an aspiring entrepreneur or an established business owner, this course equips you with the knowledge and skills needed to harness the full potential of the Wix platform.Course Requirements:To ensure your success in this course, here are the specific requirements:1. Hardware & Software:You'll need a computer or laptop with internet access.A Wix account (either free or premium) is required, and we'll be working hands-on with Wix throughout the course. If you don't have one, don't worry—I'll guide you through setting it up.2. Basic Computer Skills:While no advanced technical expertise is necessary, having basic computer skills will be beneficial. You should be comfortable navigating websites and using common computer applications.3. Course Materials:Access to course materials, including video tutorials and downloadable assets, is essential for learning and practice.Recommended readings and references will be provided to help deepen your knowledge.4. Mindset and Commitment:Approach this course with an inquisitive and receptive mindset, ready to acquire and apply new skills.Dedicate time for hands-on practice in building your website.Engage actively with your fellow learners in the course community for support and collaborative learning.5. Enthusiasm for Building Your Online Presence:Bring your passion for creating an impactful online presence for your business. Your commitment and enthusiasm will drive your success in this course.By course completion, you'll possess a stunning, fully functional website aligned with your brand, poised to attract customers and facilitate business expansion. Whether you're embarking on a new venture or enhancing your existing online presence, "Mastering Wix" is your gateway to digital triumph.I hope these changes provide a more actionable and clear breakdown of the course requirements. Please review it, and if you need any further adjustments, don't hesitate to let me know. Thank you for your patience and cooperation.
Who this course is for
Start-up business owners
Entrepreneurs
E-commerce business owners
Marketing Professionals
Freelancers
Students and Educators
Career Changers
Homepage
https://www.udemy.com/course/setting-up-a-small-business-website-with-wix/

DOWNLOAD LINK
No Password - Links are Interchangeable

We need your support!
Make a donation to help us stay online
        


Bitcoin (BTC)


bc1q08g9d22cxkawsjlf8etuek2pc9n2a3hs4cdrld
	


Bitcoin Cash (BCH)


qqvwexzhvgauxq2apgc4j0ewvcak6hh6lsnzmvtkem



Ethereum (ETH)


0xb55513D2c91A6e3c497621644ec99e206CDaf239



Litecoin (LTC)


ltc1qt6g2trfv9tjs4qj68sqc4uf0ukvc9jpnsyt59u



USDT (ERC20)


0xb55513D2c91A6e3c497621644ec99e206CDaf239



USDT (TRC20)


TYdPNrz7v1P9riWBWZ317oBgJueheGjATm


Related news:
Information

Users of GUESTS are not allowed to comment this publication.