Themeforest - Gowilds - Travel & Tour Booking React NextJs Template 45788265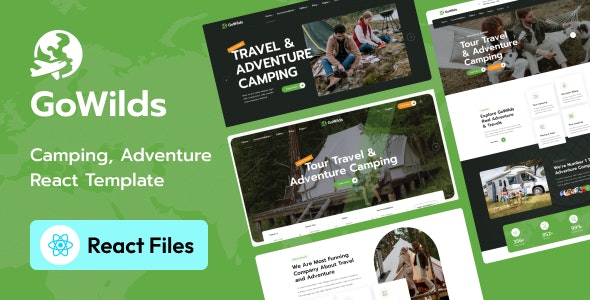 Themeforest - Gowilds - Travel & Tour Booking React NextJs Template 45788265
Gowildss a modern Adventure Tours and Travel React NextJs Template that is suitable to showcase your tours in style, offering remarkable pages to display your tours and destinations. It is perfect for travel agencies, tour operators, trip holiday booking websites, and booking companies looking for a unique and intuitive search function. Create your online presence with our template and showcase your travel tours, display your rates and special offers, availability calendar, testimonials, and Google map.
DEMO
DOWNLOAD 1
DOWNLOAD 2
DOWNLOAD 3

We need your support!
Make a donation to help us stay online
        


Bitcoin (BTC)


bc1q08g9d22cxkawsjlf8etuek2pc9n2a3hs4cdrld
	


Bitcoin Cash (BCH)


qqvwexzhvgauxq2apgc4j0ewvcak6hh6lsnzmvtkem



Ethereum (ETH)


0xb55513D2c91A6e3c497621644ec99e206CDaf239



Litecoin (LTC)


ltc1qt6g2trfv9tjs4qj68sqc4uf0ukvc9jpnsyt59u



USDT (ERC20)


0xb55513D2c91A6e3c497621644ec99e206CDaf239



USDT (TRC20)


TYdPNrz7v1P9riWBWZ317oBgJueheGjATm


Related news:
Information

Users of GUESTS are not allowed to comment this publication.