Sneak Thief by Faith Harkey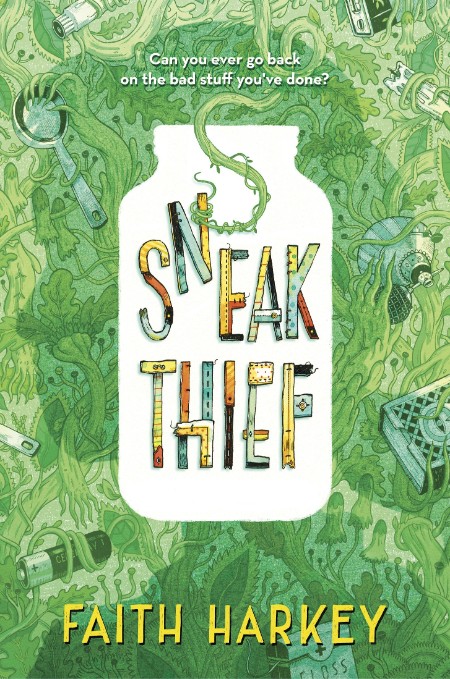 epub | 2.58 MB | English | Isbn:9781524717476 | Author: Faith Harkey | Year: 2018

Description
:
A funny, moving novel about a sneak-thieving girl with the ability to actually see people's pain—and take it away—who learns how simple acts of kindness can change the world
Thanks to her sneak-thieving skills, Hush Cantrell can fend for herself. Which is a good thing, since her mom's the last person to look out for her.
Hush's life isn't all roses, but when her new friend Desiree enters the picture, things start looking up. That is, until Hush's luck runs out and she's finally caught. Now Hush has to turn over a new leaf: her only alternative to the dreaded "juvvie" is a job at Miz Tromp's Nursery. There Hush gets more than she bargained for—she learns for the first time how to make good things grow.
But soon Hush realizes something strange is happening to her: she can actually see people's pain—and take it away. Pretty soon Hush and Desiree are on a mission to rid their town of pain. What could possibly be the downside to that?
With an appealing southern voice and a hint of magical realism, Sneak Thief is a funny and life-affirming story of one girl lost—and found.

We need your support!
Make a donation to help us stay online
        


Bitcoin (BTC)


bc1q08g9d22cxkawsjlf8etuek2pc9n2a3hs4cdrld
	


Bitcoin Cash (BCH)


qqvwexzhvgauxq2apgc4j0ewvcak6hh6lsnzmvtkem



Ethereum (ETH)


0xb55513D2c91A6e3c497621644ec99e206CDaf239



Litecoin (LTC)


ltc1qt6g2trfv9tjs4qj68sqc4uf0ukvc9jpnsyt59u



USDT (ERC20)


0xb55513D2c91A6e3c497621644ec99e206CDaf239



USDT (TRC20)


TYdPNrz7v1P9riWBWZ317oBgJueheGjATm


Related news:
Information

Users of GUESTS are not allowed to comment this publication.