Break Your Chains by Emily Conolan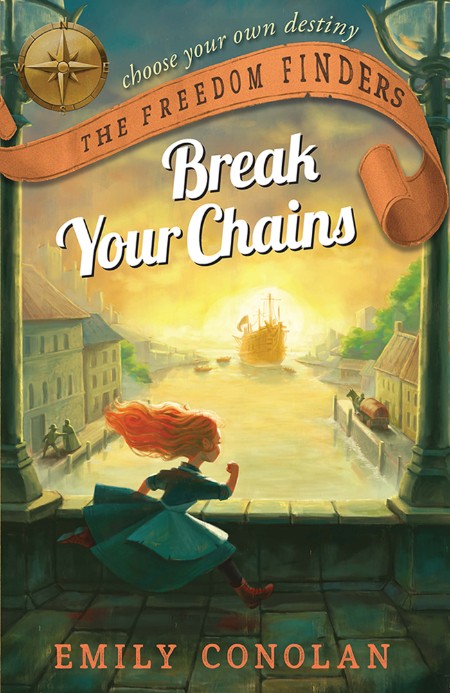 epub | 3.73 MB | English | Isbn:9781760294915 | Author: Emily Conolan | Year: 2018

Description
:
To find freedom, you must leave behind everything you've ever known.
It is 1825. You and Ma have survived on the streets of London ever since the soldiers took Da away and you fled Ireland. Now, with Ma gone too, you find yourself facing life-and-death choices at every turn.
Can you carry a secret treasure across the ocean and finally be reunited with Da? You'll be asked to betray your friends, survive storms at sea and attacks by bushrangers, and trust thieves.
At every turn, the choice is yours. How far will you go for freedom?

We need your support!
Make a donation to help us stay online
        


Bitcoin (BTC)


bc1q08g9d22cxkawsjlf8etuek2pc9n2a3hs4cdrld
	


Bitcoin Cash (BCH)


qqvwexzhvgauxq2apgc4j0ewvcak6hh6lsnzmvtkem



Ethereum (ETH)


0xb55513D2c91A6e3c497621644ec99e206CDaf239



Litecoin (LTC)


ltc1qt6g2trfv9tjs4qj68sqc4uf0ukvc9jpnsyt59u



USDT (ERC20)


0xb55513D2c91A6e3c497621644ec99e206CDaf239



USDT (TRC20)


TYdPNrz7v1P9riWBWZ317oBgJueheGjATm


Related news:
Information

Users of GUESTS are not allowed to comment this publication.