Ashes to Fire by Emily B. Martin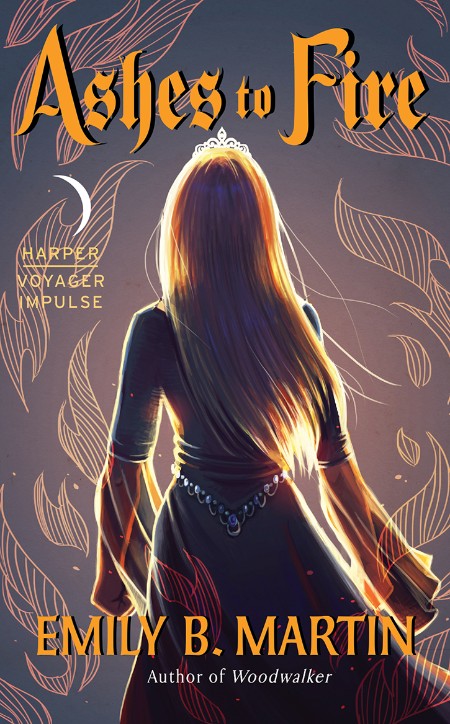 epub | 1.51 MB | English | Isbn:9780062473738 | Author: Emily B. Martin | Year: 2017

Description
:
An adult fantasy tale that will surely resonate with young adult readers, Ashes to Fire is the story of a queen's desperate journey to secure peace, and the even greater journey to discover herself. Ashes to Fire is the captivating and adventurous follow-up to Emily B. Martin's Woodwalker—once more with cover art by the author!
"You are a country."
Those words have been the guiding force behind Queen Mona's every move since she was a little girl—the idea that all her actions and desires were, first and foremost, decided based on what was best for Lumen Lake. It had kept her alive after the Alcoran invasion, it had driven her to retake her country, and now it is the steely resolve she needs to finally confront the despotic Seventh King, Celeno.
But when her diplomatic mission finds herself on the run through the swamps of Cyprien—accompanied by the unlikeliest group of companions—Mona discovers that while she is her country, she is also someone who has been sheltered by principles and bound by past mistakes. Now she must struggle to reshape her view of the world and face intimate new truths—not only for the good of her country, but for herself, as well.

We need your support!
Make a donation to help us stay online
        


Bitcoin (BTC)


bc1q08g9d22cxkawsjlf8etuek2pc9n2a3hs4cdrld
	


Bitcoin Cash (BCH)


qqvwexzhvgauxq2apgc4j0ewvcak6hh6lsnzmvtkem



Ethereum (ETH)


0xb55513D2c91A6e3c497621644ec99e206CDaf239



Litecoin (LTC)


ltc1qt6g2trfv9tjs4qj68sqc4uf0ukvc9jpnsyt59u



USDT (ERC20)


0xb55513D2c91A6e3c497621644ec99e206CDaf239



USDT (TRC20)


TYdPNrz7v1P9riWBWZ317oBgJueheGjATm


Related news:
Information

Users of GUESTS are not allowed to comment this publication.