Blue by Brandy Wehinger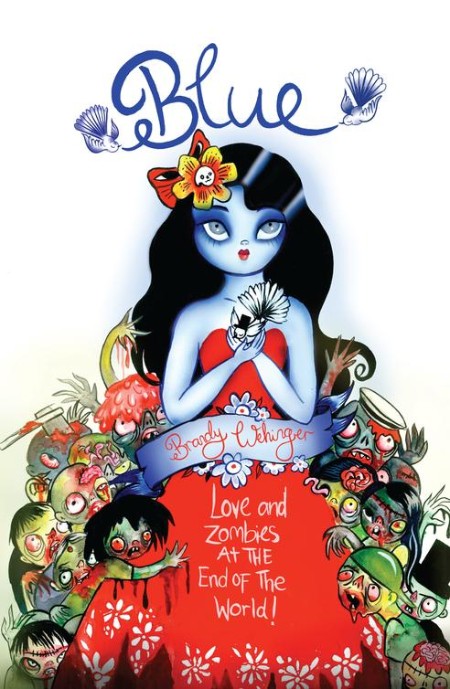 epub | 975.61 KB | English | Isbn:9781775534938 | Author: Brandy Wehinger | Year: 2013

Description
:
Zombie story with plenty to sink your teeth into: romance, supernatural monsters and a good dose of blood and gore. Blue is set in a post-apocalyptic world, where humans live in colonies high above the ground and have forgotten a lot of what pre-zombie life was like, for instance there are no cell phones or internet etc. Told through a small collection of voices whose stories unfold and then tie-in together, this is a fresh and modern read which races along and keeps the reader enthralled right to the end.The main character, Blue is a half-zombie, half-human. The Blue is an interesting state of being: somewhere between 'normal' and a walking corpse. The Blue is mostly immortal, yet desperately alone.The author's sense of humour is obvious throughout and her love of science and general nerdy fascinations have given the rules and biology that govern the existence of the zombies in Blue a touch of 'almost-reality'.

We need your support!
Make a donation to help us stay online
        


Bitcoin (BTC)


bc1q08g9d22cxkawsjlf8etuek2pc9n2a3hs4cdrld
	


Bitcoin Cash (BCH)


qqvwexzhvgauxq2apgc4j0ewvcak6hh6lsnzmvtkem



Ethereum (ETH)


0xb55513D2c91A6e3c497621644ec99e206CDaf239



Litecoin (LTC)


ltc1qt6g2trfv9tjs4qj68sqc4uf0ukvc9jpnsyt59u



USDT (ERC20)


0xb55513D2c91A6e3c497621644ec99e206CDaf239



USDT (TRC20)


TYdPNrz7v1P9riWBWZ317oBgJueheGjATm


Related news:
Information

Users of GUESTS are not allowed to comment this publication.