Where the Dead Sit Talking by Brandon Hobson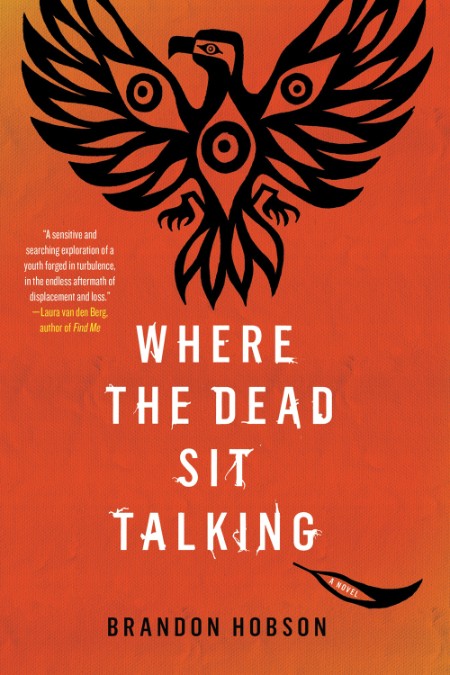 epub | 2.05 MB | English | Isbn:9781616958879 | Author: Brandon Hobson | Year: 2018

Description
:
2018 NATIONAL BOOK AWARD FICTION FINALIST
Set in rural Oklahoma during the late 1980s, Where the Dead Sit Talking is a stunning and lyrical Native American coming-of-age story.
With his single mother in jail, Sequoyah, a fifteen-year-old Cherokee boy, is placed in foster care with the Troutt family. Literally and figuratively scarred by his mother's years of substance abuse, Sequoyah keeps mostly to himself, living with his emotions pressed deep below the surface. At least until he meets seventeen-year-old Rosemary, a troubled artist who also lives with the family.
Sequoyah and Rosemary bond over their shared Native American background and tumultuous paths through the foster care system, but as Sequoyah's feelings toward Rosemary deepen, the precariousness of their lives and the scars of their pasts threaten to undo them both.

We need your support!
Make a donation to help us stay online
        


Bitcoin (BTC)


bc1q08g9d22cxkawsjlf8etuek2pc9n2a3hs4cdrld
	


Bitcoin Cash (BCH)


qqvwexzhvgauxq2apgc4j0ewvcak6hh6lsnzmvtkem



Ethereum (ETH)


0xb55513D2c91A6e3c497621644ec99e206CDaf239



Litecoin (LTC)


ltc1qt6g2trfv9tjs4qj68sqc4uf0ukvc9jpnsyt59u



USDT (ERC20)


0xb55513D2c91A6e3c497621644ec99e206CDaf239



USDT (TRC20)


TYdPNrz7v1P9riWBWZ317oBgJueheGjATm


Related news:
Information

Users of GUESTS are not allowed to comment this publication.