Making Rent in Bed-Stuy by Brandon Harris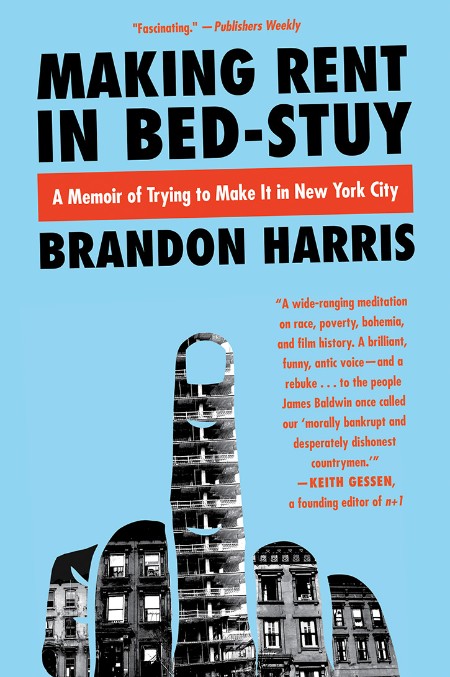 epub | 972.48 KB | English | Isbn:9780062415646 | Author: Brandon Harris | Year: 2017

Description
:
A young African American millennial filmmaker's funny, sometimes painful, true-life coming-of-age story of trying to make it in New York City—a chronicle of poverty and wealth, creativity and commerce, struggle and insecurity, and the economic and cultural forces intertwined with "the serious, life-threatening process" of gentrification.
Making Rent in Bed-Stuy explores the history and sociocultural importance of Bedford-Stuyvesant, Brooklyn's largest historically black community, through the lens of a coming-of-age young American negro artist living at the dawn of an era in which urban class warfare is politely referred to as gentrification. Bookended by accounts of two different breakups, from a roommate and a lover, both who come from the white American elite, the book oscillates between chapters of urban bildungsroman and a historical examination of some of Bed-Stuy's most salient aesthetic and political legacies.
Filled with personal stories and a vibrant cast of iconoclastic characters— friends and acquaintances such as Spike Lee; Lena Dunham; and Paul MacCleod, who made a living charging $5 for a tour of his extensive Elvis collection—Making Rent in Bed-Stuy poignantly captures what happens when youthful idealism clashes head-on with adult reality.
Melding in-depth reportage and personal narrative that investigates the disappointments and ironies of the Obama era, the book describes Brandon Harris's radicalization, and the things he lost, and gained, along the way.

We need your support!
Make a donation to help us stay online
        


Bitcoin (BTC)


bc1q08g9d22cxkawsjlf8etuek2pc9n2a3hs4cdrld
	


Bitcoin Cash (BCH)


qqvwexzhvgauxq2apgc4j0ewvcak6hh6lsnzmvtkem



Ethereum (ETH)


0xb55513D2c91A6e3c497621644ec99e206CDaf239



Litecoin (LTC)


ltc1qt6g2trfv9tjs4qj68sqc4uf0ukvc9jpnsyt59u



USDT (ERC20)


0xb55513D2c91A6e3c497621644ec99e206CDaf239



USDT (TRC20)


TYdPNrz7v1P9riWBWZ317oBgJueheGjATm


Related news:
Information

Users of GUESTS are not allowed to comment this publication.