Lucifer's Banker by Bradley C. Birkenfeld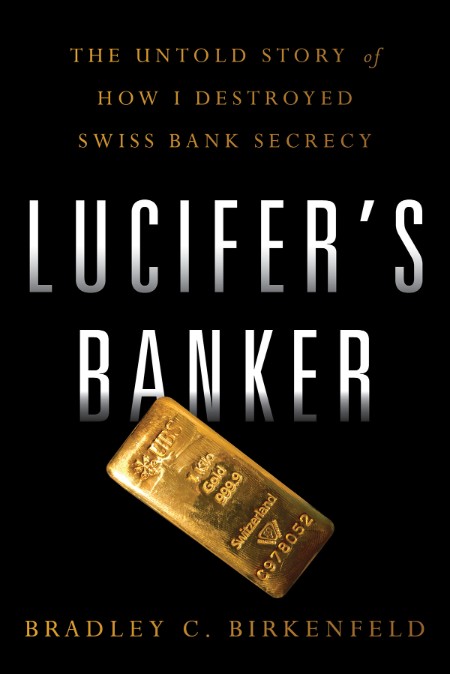 epub | 6.53 MB | English | Isbn:9781626343719 | Author: Bradley C. Birkenfeld | Year: 2016

Description
:
As a private banker working for the largest bank in the world, UBS, Bradley Birkenfeld was an expert in Switzerland's shell-game of offshore companies and secret numbered accounts. He wined and dined ultrawealthy clients whose millions of dollars were hidden away from business partners, spouses, and tax authorities. As his client list grew, Birkenfeld lived a life of money, fast cars, and beautiful women, but when he discovered that UBS was planning to betray him, he blew the whistle to the US Government. ​The Department of Justice scorned Birkenfeld's unprecedented whistle-blowing and attempted to silence him with a conspiracy charge. Yet Birkenfeld would not be intimidated. He took his secrets to the US Senate, the Securities and Exchange Commission, and the Internal Revenue Service, where he prevailed. His bombshell revelations helped the US Treasury recover over $15 billion (and counting) in back taxes, fines, and penalties from American tax cheats. But Birkenfeld was shocked to discover that at the same time he was cooperating with the US Government, the Department of Justice was still doggedly pursuing him. He was arrested and served thirty months in federal prison. When he emerged, the Internal Revenue Service gave him a whistle-blower award for $104 million, the largest such reward in history. A page-turning real-life thriller, Lucifer's Banker is a fascinating behind-the-scenes look at the secret Swiss high-net worth banking industry and a harrowing account of our government's justice system. Readers will follow Birkenfeld and share his outrage with the incompetence and possible corruption at the Department of Justice, and they will cheer him on as he "hammers" one of the most well-known and powerful banks in the world.

We need your support!
Make a donation to help us stay online
        


Bitcoin (BTC)


bc1q08g9d22cxkawsjlf8etuek2pc9n2a3hs4cdrld
	


Bitcoin Cash (BCH)


qqvwexzhvgauxq2apgc4j0ewvcak6hh6lsnzmvtkem



Ethereum (ETH)


0xb55513D2c91A6e3c497621644ec99e206CDaf239



Litecoin (LTC)


ltc1qt6g2trfv9tjs4qj68sqc4uf0ukvc9jpnsyt59u



USDT (ERC20)


0xb55513D2c91A6e3c497621644ec99e206CDaf239



USDT (TRC20)


TYdPNrz7v1P9riWBWZ317oBgJueheGjATm


Related news:
Information

Users of GUESTS are not allowed to comment this publication.