Unconquerable by Boris Starling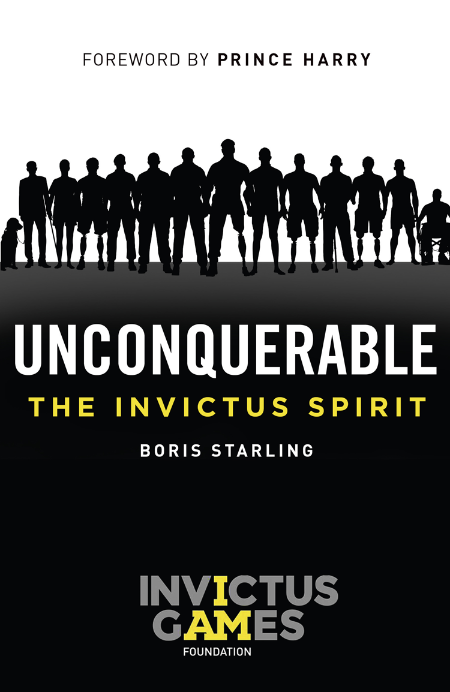 epub | 5.18 MB | English | Isbn:9780008240080 | Author: Boris Starling | Year: 2017

Description
:
'You are all Invictus, you are now ambassadors for the spirit of these games. Never stop fighting and do all you can to lift up everyone around you...' The Invictus Games change lives and save lives.Created and spearheaded by Prince Harry, for whom this is a very personal cause, the Games are for current and former servicemen and women who have been wounded, injured or sick. Most races are about who gets to the finish line first. At the Invictus Games, even making the start line is an achievement beyond measure. Triple amputees, cancer survivors, multiple sclerosis patients, PTSD sufferers and many more all compete. They have been through the darkest of times, but in the camaraderie of competition they find hope anew. Unconquerable: The Invictus Spirit represents the spirit of the Games, upholding a message of self-determination, positivity and sacrifice. These stories of the Invictus athletes will inspire you, give you the courage and determination to succeed, and act as a 'bedside Samaritan' for anyone to turn to in their hour of need. These are the people who make the Invictus Games what they are. These are their stories. They come from all over the world. They are ordinary people who have done, and continue to do, extraordinary things. They are the power of the human spirit. They are Invictus. They are Unconquerable.

We need your support!
Make a donation to help us stay online
        


Bitcoin (BTC)


bc1q08g9d22cxkawsjlf8etuek2pc9n2a3hs4cdrld
	


Bitcoin Cash (BCH)


qqvwexzhvgauxq2apgc4j0ewvcak6hh6lsnzmvtkem



Ethereum (ETH)


0xb55513D2c91A6e3c497621644ec99e206CDaf239



Litecoin (LTC)


ltc1qt6g2trfv9tjs4qj68sqc4uf0ukvc9jpnsyt59u



USDT (ERC20)


0xb55513D2c91A6e3c497621644ec99e206CDaf239



USDT (TRC20)


TYdPNrz7v1P9riWBWZ317oBgJueheGjATm


Related news:
Information

Users of GUESTS are not allowed to comment this publication.