Pilgrims Upon the Earth by Brad Land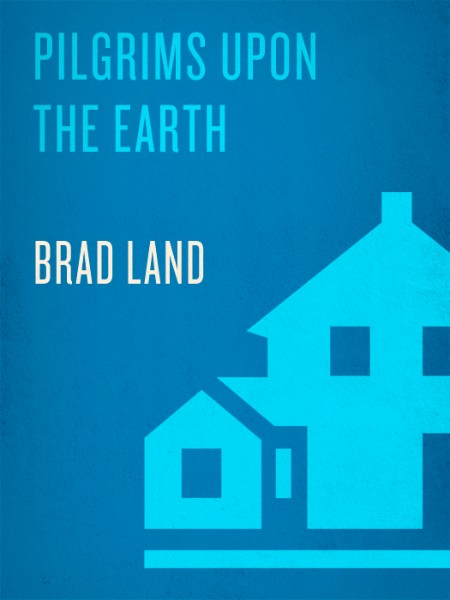 epub | 2.43 MB | English | Isbn:9781400063802 | Author: Brad Land | Year: 2007

Description
:
Brad Land's acclaimed memoir, Goat, was a riveting, brilliantly crafted account of masculinity, violence, and brotherhood. Now here is Land's remarkable fiction debut, a haunting novel of a stark, troubled coming-of-age.
At fifteen, Terry Webber hovers uneasily between child and man. His father, the second-shift foreman at the textile plant in their South Carolina town, is too tired to pay Terry much mind. Their relationship lies stagnant and silent; neither is willing to acknowledge the hole Terry's mother left in their lives when she killed herself only months after Terry's birth.
Terry wanders aimlessly through school, trying to fill his days as best he can. When he meets Alice Washington, he is immediately drawn to her enigmatic and vibrant spirit. Together, they seek a way out of their numbing existence and set out for Alice's sister's commune in Colorado, in pursuit of an existence free of parents and restrictions. Yet when a brutal accident occurs, Terry is left reeling. As he slips further into depths of destruction, drugs, and violence, Terry grapples to make sense of all that has come before in order to find a future worth living.
Told in spare, hypnotic prose and a raw, distinctive voice, Pilgrims Upon the Earth is a mesmerizing odyssey through heartbreak and isolation–a luminously written examination of fathers and sons, displacement and brutality, loss and young love.

We need your support!
Make a donation to help us stay online
        


Bitcoin (BTC)


bc1q08g9d22cxkawsjlf8etuek2pc9n2a3hs4cdrld
	


Bitcoin Cash (BCH)


qqvwexzhvgauxq2apgc4j0ewvcak6hh6lsnzmvtkem



Ethereum (ETH)


0xb55513D2c91A6e3c497621644ec99e206CDaf239



Litecoin (LTC)


ltc1qt6g2trfv9tjs4qj68sqc4uf0ukvc9jpnsyt59u



USDT (ERC20)


0xb55513D2c91A6e3c497621644ec99e206CDaf239



USDT (TRC20)


TYdPNrz7v1P9riWBWZ317oBgJueheGjATm


Related news:
Information

Users of GUESTS are not allowed to comment this publication.