Running with Monsters by Bob Forrest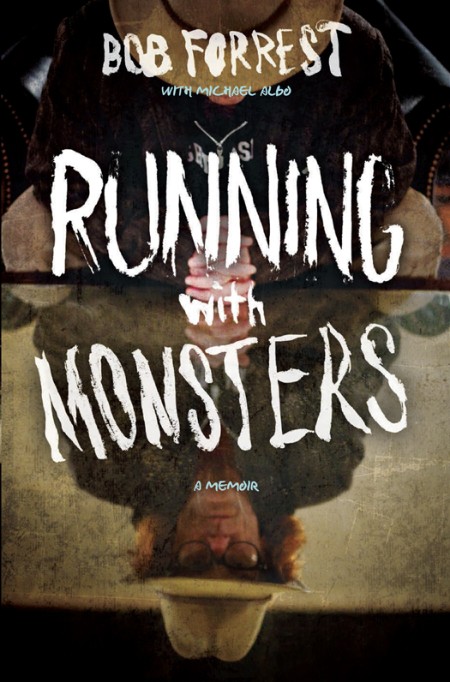 epub | 6.53 MB | English | Isbn:9780770435981 | Author: Bob Forrest | Year: 2013

Description
:
Celebrity Rehab star and Thelonious Monster frontman Bob Forrest's memoir about his drug-fueled life in the L.A. indie rock scene of the '80s and '90s and his life-changing decision to become a drug counselor who specializes in reaching the unreachable.
Life has been one strange trip for Bob Forrest. He started out as a suburban teenage drunkard from the Southern California suburbs and went on to become a member of a hip Hollywood crowd that included the Red Hot Chili Peppers, Johnny Depp, and River Phoenix. Los Angeles was their playground, and they hung out in such infamous haunts as the Viper Room and the Whisky a Go Go.

Always one to push things to their limit, Bob partied the hardest and could usually be found at the center of the drama. Drugs weren't Bob's only passion. He was also a talented musician who commanded the stage as the wild and unpredictable lead singer of Thelonious Monster. They traveled the world, and their future seemed bright and wide open. But Bob's demons grew stronger as he achieved more success and he sank deeper into his chemical dependency, which included alcohol, crack, and heroin habits. No matter how many times he went to rehab, sobriety just wouldn't stick for him. Soon he saw his once-promising music career slip away entirely.

Eventually Bob found a way to defeat his addiction, and once he did, he saw the opportunity to help other hopeless cases by becoming a certified drug counselor. He's helped addicts from all walks of life, often employing methods that are very much at odds with the traditional rehab approach.

Running with Monsters is an electrifying chronicle of the LA rock scene of the 1980s and '90s, the story of a man who survived and triumphed over his demons, and a controversial perspective on the rehab industry and what it really takes to beat addiction. Bob tells his story with unflinching honesty and hard-won perspective, making this a reading experience that shocks, entertains, and ultimately inspires.

We need your support!
Make a donation to help us stay online
        


Bitcoin (BTC)


bc1q08g9d22cxkawsjlf8etuek2pc9n2a3hs4cdrld
	


Bitcoin Cash (BCH)


qqvwexzhvgauxq2apgc4j0ewvcak6hh6lsnzmvtkem



Ethereum (ETH)


0xb55513D2c91A6e3c497621644ec99e206CDaf239



Litecoin (LTC)


ltc1qt6g2trfv9tjs4qj68sqc4uf0ukvc9jpnsyt59u



USDT (ERC20)


0xb55513D2c91A6e3c497621644ec99e206CDaf239



USDT (TRC20)


TYdPNrz7v1P9riWBWZ317oBgJueheGjATm


Related news:
Information

Users of GUESTS are not allowed to comment this publication.