Limbo (Edition intégrale) by Bernard Wolfe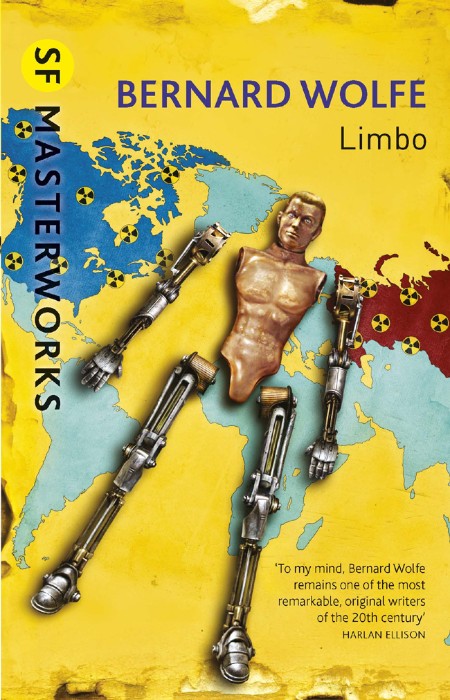 epub | 3.24 MB | English | Isbn:9782253183877 | Author: Bernard Wolfe | Year: 1952

Description
:
ATTENTION AU ROULEAU COMPRESSEUR ! LA SOCIETE, LA MACHINE, LA GUERRE.........SOYEZ PACIFISTES INTEGRAUX !
FAITES-VOUS COUPER LES MEMBRES !

Publié aux Etats-Unis en 1952, cet unique roman de son auteur, Bernard Wolfe, est l'une des plus puissantes fictions prophétiques du XXè siècle, à ranger à côté du Meilleur des mondes d'Aldous Huxley et de 1984 de Georges Orwell. C'est aussi un roman d'humour. Très noir.
Un classique.

We need your support!
Make a donation to help us stay online
        


Bitcoin (BTC)


bc1q08g9d22cxkawsjlf8etuek2pc9n2a3hs4cdrld
	


Bitcoin Cash (BCH)


qqvwexzhvgauxq2apgc4j0ewvcak6hh6lsnzmvtkem



Ethereum (ETH)


0xb55513D2c91A6e3c497621644ec99e206CDaf239



Litecoin (LTC)


ltc1qt6g2trfv9tjs4qj68sqc4uf0ukvc9jpnsyt59u



USDT (ERC20)


0xb55513D2c91A6e3c497621644ec99e206CDaf239



USDT (TRC20)


TYdPNrz7v1P9riWBWZ317oBgJueheGjATm


Related news:
Information

Users of GUESTS are not allowed to comment this publication.