Primetime Propaganda by Ben Shapiro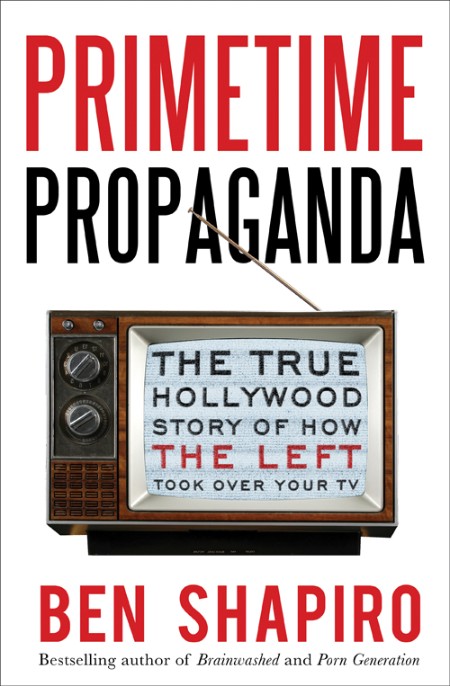 epub | 906.89 KB | English | Isbn:9780061934780 | Author: Ben Shapiro | Year: 2011

Description
:
"Vitally important, devastatingly thorough, and shockingly revealing.... After reading Primetime Propaganda, you'll never watch TV the same way again."
—Mark Levin
Movie critic Michael Medved calls Ben Shapiro, "One of our most refreshing and insightful voices on the popular culture, as well as a conscience for his much-maligned generation." With Primetime Propaganda, the syndicated columnist and bestselling author of Brainwashed, Porn Generation, and Project President tells the shocking true story of how the most powerful medium of mass communication in human history became a vehicle for spreading the radical agenda of the left side of the political spectrum. Similar to what Bernard Goldberg's Bias and A Slobbering Love Affair did for the liberal news machine, Shapiro's Primetime Propaganda is an essential exposé of corrupting media bias, pulling back the curtain on widespread and unrepentant abuses of the Hollywood entertainment industry.

We need your support!
Make a donation to help us stay online
        


Bitcoin (BTC)


bc1q08g9d22cxkawsjlf8etuek2pc9n2a3hs4cdrld
	


Bitcoin Cash (BCH)


qqvwexzhvgauxq2apgc4j0ewvcak6hh6lsnzmvtkem



Ethereum (ETH)


0xb55513D2c91A6e3c497621644ec99e206CDaf239



Litecoin (LTC)


ltc1qt6g2trfv9tjs4qj68sqc4uf0ukvc9jpnsyt59u



USDT (ERC20)


0xb55513D2c91A6e3c497621644ec99e206CDaf239



USDT (TRC20)


TYdPNrz7v1P9riWBWZ317oBgJueheGjATm


Related news:
Information

Users of GUESTS are not allowed to comment this publication.