Arnold for C4D v4.2.3 (Win x64)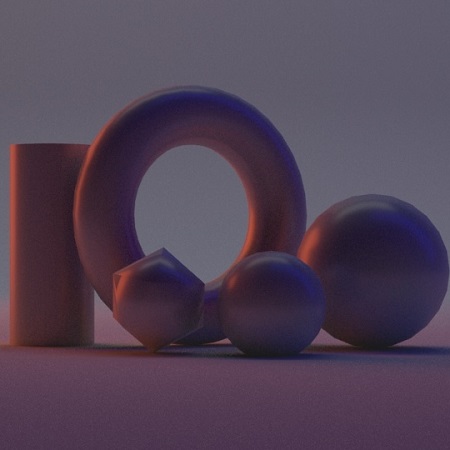 Arnold for C4D v4.2.3 (x64)
WiN x64 | Cinema 4D R21/R23/R24/R25/R26 | File size: 418-419 MB
Arnold for Cinema 4D (or C4DtoA) provides a bridge to the Arnold renderer from within the standard Cinema 4D interface.
Features
- Seamless integration with C4D: objects (instances, cloners, deformers, generators), MoGraph geometry, hair and splines.
- Support for both native particles and Thinking Particles.
- The fastest interactive rendering (IPR) of all Arnold plugins, allows parameter changes to be rapidly previewed without interrupting your work.
- Arnold Shading Network Editor, a node-based material editor.
- A comprehensive list of shaders and utilities, including vertex maps and per-face materials.
- Volume rendering with OpenVDB.
- Deferred, render time generation of geometry with the Arnold procedural node.
- Native linear workflow.
- Team Render, including single-frame distributed rendering.
- Support for third party plugins like X-Particles and Turbulence FD.
System Requirements
Cinema 4D
R21.026 and above
R23.008 and above
S24.111 and above
R25.010 and above
S26.013 and above
Link Download

Download Via UploadGig

https://uploadgig.com/file/download/ca9B87Caf455Acde/ArnoldforC4Dv423Winx64.part1.rar
https://uploadgig.com/file/download/7f3E7d99f5F19a1d/ArnoldforC4Dv423Winx64.part2.rar
https://uploadgig.com/file/download/480DBf431310fc1d/ArnoldforC4Dv423Winx64.part3.rar

Download Via Rapidgator

https://rapidgator.net/folder/6623183/ArnoldforC4Dv423Winx64.html

Extract files with WinRar 5 or Latest !

We need your support!
Make a donation to help us stay online
        


Bitcoin (BTC)


bc1q08g9d22cxkawsjlf8etuek2pc9n2a3hs4cdrld
	


Bitcoin Cash (BCH)


qqvwexzhvgauxq2apgc4j0ewvcak6hh6lsnzmvtkem



Ethereum (ETH)


0xb55513D2c91A6e3c497621644ec99e206CDaf239



Litecoin (LTC)


ltc1qt6g2trfv9tjs4qj68sqc4uf0ukvc9jpnsyt59u



USDT (ERC20)


0xb55513D2c91A6e3c497621644ec99e206CDaf239



USDT (TRC20)


TYdPNrz7v1P9riWBWZ317oBgJueheGjATm


Related news:
Information

Users of GUESTS are not allowed to comment this publication.