RocketTheme Full Package
http://demo.rockettheme.com/
This is a collection of ALL Rocket Theme Templates from their first to the latest!
It also includes Source, Extensions, Joomla 1.0x and 1.5x versions. EVERYTHING!
eTensity - Shape 5 May '08
JA Galina NEW Joomla Template May '08 FULL
Template :SMOOTH BLOG
25$ kill
demo : http://www.neojoomla.com/demo/templates/smoothblog/
YooTheme NU
Youjoomla TV Guide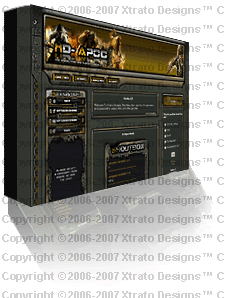 Quality PHP-Nuke theme.
Ario Lite Color Variations
This template has just been upgraded, we have added 11 new colors to help you get started on your next project. Take a look at the gallery below to see the various colors that can be configured and in a matter of seconds.
The template download will include all colors in one install that is easy to change in the configuration
demo:http://www.joomlajunkie.com/demo/commercial/ario-lite/
Modish - GavickPro!
Property Plazza
RT Catalyst
Clipshare ClearWater Template 2.6.2 Compatible with Clipshare Pro 2.6.
Released: 14 December, 2007.
JA Teline II 1.0.xx
The Revolution Pro Business theme is a widget-ready, customizable theme that provide ideal solutions for small business who wish to use WordPress as their content management platform.
Live Demo:
http://www.revolutiontheme.com/business/
JA Teline 2
Proposal Kit Professional is a contract and proposal solution for IT, web, software, hardware, media, photography and other technology related companies. Includes over 1600 pages of proposal and contract content.
Details:
hxxp://www.proposalkit.com/htm/propkit.htm
JA Edenite
-----------------------------------------------------------------------------------
Demo:
www.vbstyles.com/forum/index.php
Shape5 - Duoplate
Duoplate has the most amount of module positions available out of all Shape 5 templates released thus far. There are a whopping 29 Module positions available not including the S5 Tab show, including the S5 tab show you can tack on another 19 Module positions for a grand total of 48 module positions!
JCSS - Pet Club
JJ Rasper
Demo:
www.azmusic.tv
JA Edenite 1.5
Dravity for joomla 1.0.xx full
YouJoomla - News Line Full
JA Edenite 1.0.xx
BonusThemes - Landscape
Landscape features:
* Joomla! 1.0.x compatible
* Joomla! 1.5.x compatible
* CSC enabled (component specific configurations)
* SEOCP enabled (search engine optimized content positioning)
* Fully collapsible module architecture
* 17 module positions
* Adjustable settings from configuration files
* Valid CSS and W3C XHTML 1.0 Transitional
* PNG fix ready for IE6
* Very lightweight and really fast loading
* Clean, Simple and Stylish look
Synapse Template for Joomla 1.0 & 1.5