Template :SMOOTH BLOG
Download Template :SMOOTH BLOG
Template :SMOOTH BLOG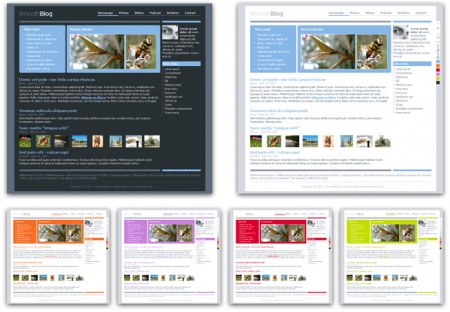 SmoothBlog Template features
Monday, 30 April 2007
On SmoothBlog Template you can change contrast color, so you obtain a dark style or a light style with same color. With principally second features you can change font style of the template. It use sans-serif font (Tahoma) or serif font (Georgia).
25$ kill
demo : http://www.neojoomla.com/demo/templates/smoothblog/
Download Template :SMOOTH BLOG
Template :SMOOTH BLOG
Related news:
Information

Members of GUESTS cannot leave comments.